Ready to Eat Products from Productos Real
In the United States, Mexican food isn't just a passing trend, it's part of our culture. Whether it's authentic Mexican and Hispanic cuisine, Tex-Mex, or a combination of the two, Mexican food is a staple. At Productos Real, we manufacture authentic and delicious Mexican food products that can be enjoyed in homes and restaurants throughout the U.S. We work with distributors who distribute products to restaurants and stores and ensure that only the best quality food is manufactured. We offer a variety of products that consumers can buy ready to eat.
Buche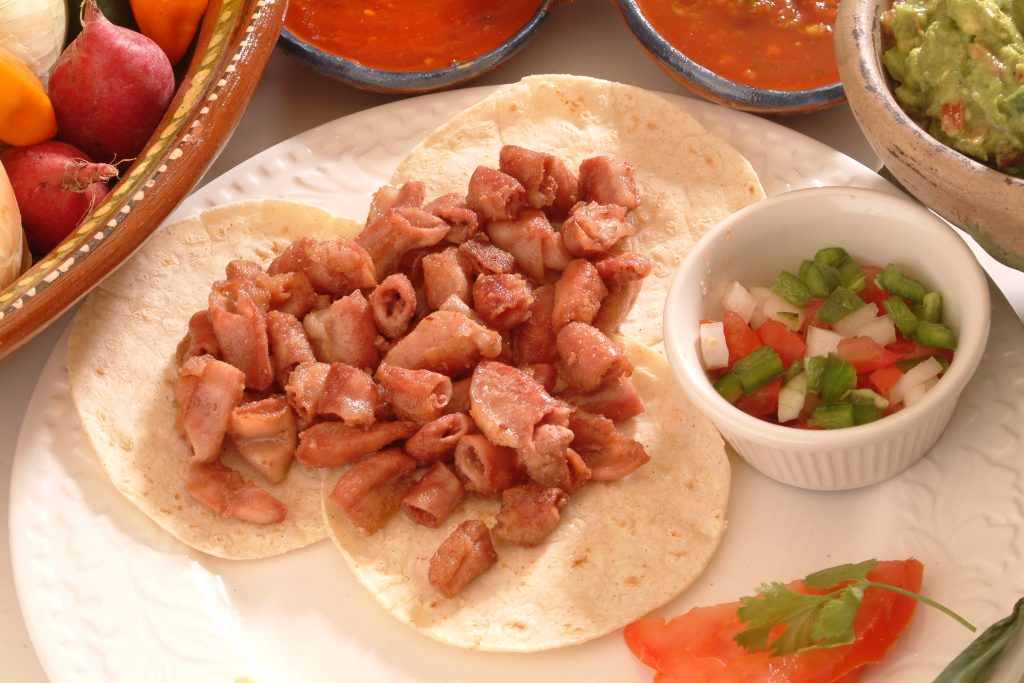 Buche is pork stomach that is often prepared for tacos. It's less spongy than meat taken from other parts of the body, like tongues, intestines, and brains and combined with corn tortilla, salsa, and lettuce, buche makes a great taco.
Walking down the streets of Mexico, it's common to see taco stands selling tacos made with buche, but buche isn't just enjoyed in Mexico. In addition to being popular in other Latin American countries like Puerto Rico, buche is enjoyed in many other Asian and European countries as well. Typically, buche is deep fried with other pork meat. As a taco favorite, buche is one of our most popular dishes.
Colitas de Pavo
We also manufacture colitas de pavo, which is Spanish for turkey tails. Colitas de pavo effortlessly combine crunchy with fatty and are commonly served fried and sliced on tortas. Many parts of northern Mexico, including the Ciudad Juarez area, also serve colitas de pavo fritas, or turkey tail french fries, where the turkey meat replaces the potato.
Barbacoa
Barbacoa is meat taken from the cheek or head of the cow. It is often enjoyed in tacos and burritos, and even on baked potatoes. Barbacoa is tender, juicy, and delicious. For tacos, you can add guacamole, salsa, onions, cilantro, and lime for a tasty meal. Our barbacoa is sold ready to eat, so you can heat and enjoy in seconds.
Chicharron
We package our crackled pork skins in five five-pound packages per case. Chicharron is made by frying and seasoning pork rinds, or pork skin, and can be enjoyed as a snack or with a meal. A fun fact about chicharron is it that it's carb-free, so if you're looking for a tasty snack but want to avoid potato chips, you can enjoy chicharrones instead.
Chile Colorado Sauce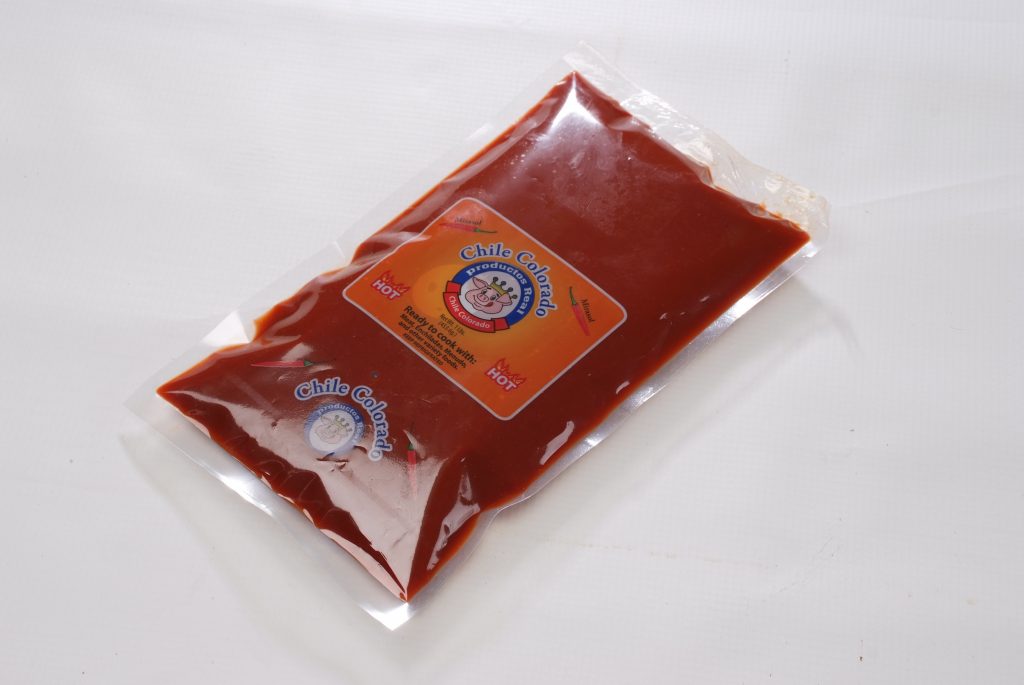 Our chile colorado sauce is packaged in one pound cases and is perfect for making red cheese enchiladas, chile colorado, and numerous other dishes. Many people also opt to use it to make menudo. Whatever it may be, we guarantee our chile colorado sauce will satisfy.
Asadero
Asadero cheese is a semi-hard, white cheese that can be used to make everything from queso to quesadillas. Our cheese is delicious and sold ready to eat!
---
All of our products are tasty and perfect for making the best Mexican food. If you're looking to add our products to your product line, call us today for more information!