Preparing Dishes with Food from Productos Real
Here at Productos Real, our staff specializes in specialty Mexican food manufacturing in El Paso for nationwide distribution. Our specialties include buche, tripitas, and many other delicacies. As a family owned and operated business, we make our Mexican food products with care and love, ensuring they come out tasty and easy to prepare. Each of our Productos Real products have become a staple in many homes and restaurants, especially since they are used to make many tasty dishes.
Learn more by contacting our office online or at (915) 594-4488 about our wholesale Mexican food in El Paso.
What Can I Make with Tripitas?
Tripitas are a Mexican meat made from the small intestines of cattle animals. They're crunchy, delicious, and can be enjoyed in both tacos and burritos. You can add salsas, onions, cilantro, and more to it for a dish full of flavor.
Preparing Menudo (Tripe)
Our menudo meat, or tripe, is perfect for one of Mexico's most popular dishes. Menudo is made by adding hominy, corn that has been dried, to a red chile broth. Menudo is packed with taste, both from the spices in the broth and the taste from the tripe. Chopped onion, cilantro, lime, and crushed oregano can be added for extra flavor, making it one of our most requested Hispanic food products in El Paso.
Cooking with Chile Colorado Sauce and Chile Colorado Seco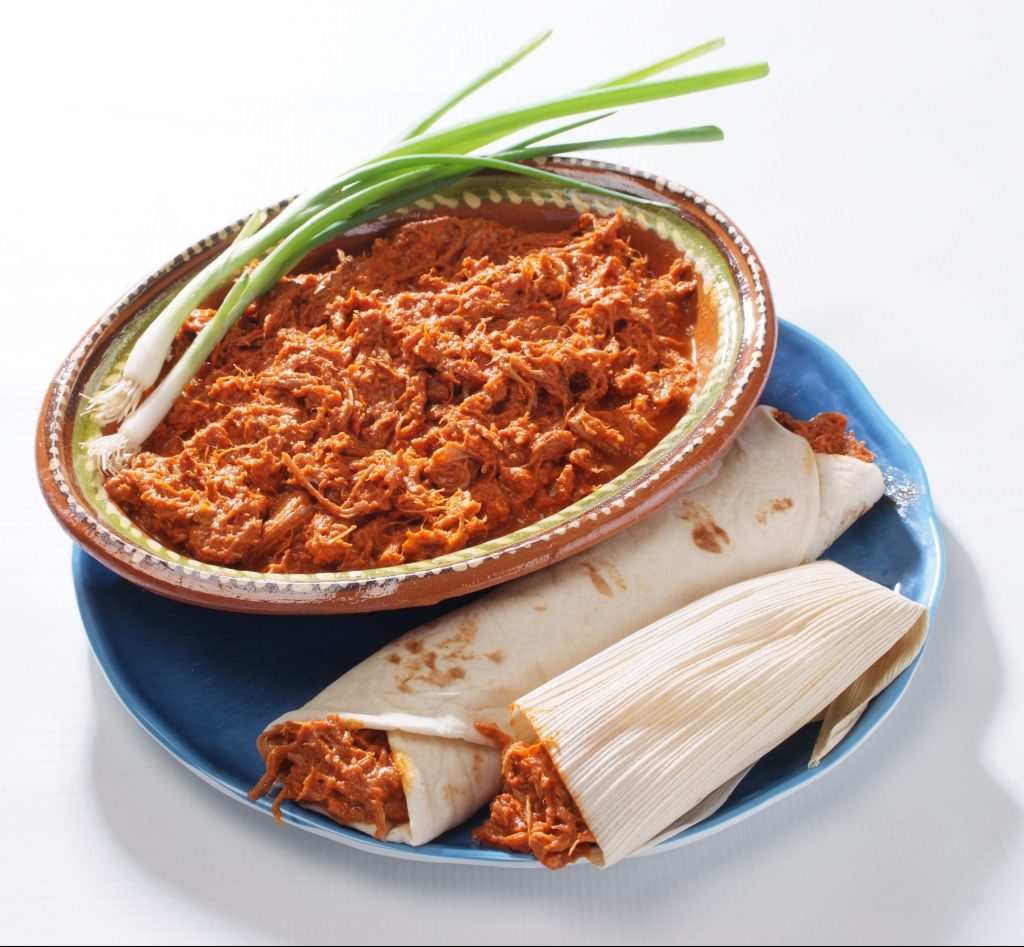 Chile colorado is a beef based dish made with chile colorado sauce. The beef is cooked and then marinated in chile colorado sauce. It's often enjoyed with beans, rice, and tortilla. Chile colorado is a popular dish for our Mexican food manufacturer in El Paso and throughout the Southwest, as well as seeing influence from all over. 
People can opt to make menudo colorado, which substitutes menudo's traditional red chile broth with chile colorado sauce, which gives it a different and unique flavor. Our chile colorado sauce is perfect this kind of menudo as well.
Another dish that can be made with our tasty chile colorado sauce is red cheese enchiladas. A Mexican classic, red cheese enchiladas are made with a red chile sauce, tortillas, and cheese, along with onions and vegetables.
What Can Colitas de Pavo Be Used For?
Tortas are a classic Mexican dish that can be found in many places across the Southwest. Tortas can be made with beef or pork, but are often enjoyed with colitas de pavo, or turkey tails. The turkey tails are deep fried and sliced and placed on bread with mayonnaise, avocado, lettuce, and tomatoes. At Productos Real, our El Paso food manufacturing process creates colitas de pavo that are crunchy and tasty and a good match for tortas.
Making Burritos with Buche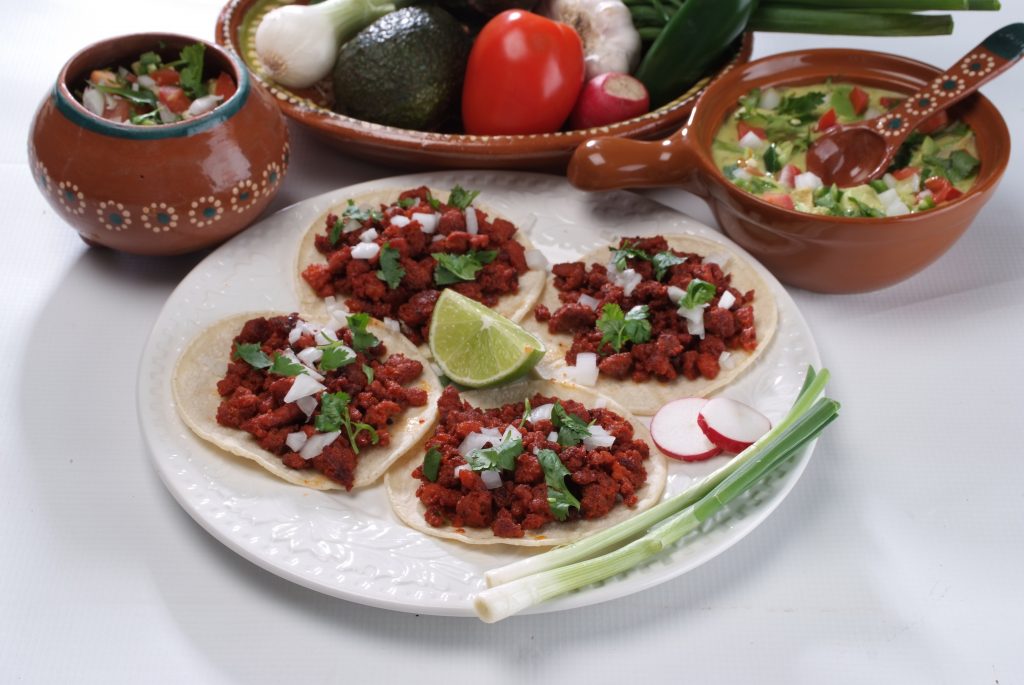 Burritos are by and large one of the most popular Mexican dishes around, and our buche meat can make for the perfect burrito. Buche is made from pork stomach and is tasty when wrapped in a warm tortilla. Throw in some of our chile colorado sauce or tripitas and you've got a real treat.
Specialty Barbacoa Dishes
Our barbacoa is sold ready to eat and there are many ways you can get creative with it. Our favorite is making tacos de barbacoa. Add lime, cilantro, onion, salsa, and avocado, and the tacos are perfect. You can also make machaca, a specialty dish made with barbacoa. First, you fry the raw meat and saute it with onions. You can add bell peppers at this stage as well. Then you add eggs and tomato, scramble it in the pan, and then roll it in tortillas to make burritos. As one our most popular Mexican food products in El Paso, it's delicious and makes for a hearty breakfast. 
A High-Protein Breakfast: Chorizo
Chorizo, or Mexican sausage, is commonly eaten for breakfast (though if we're being honest, it can be enjoyed all day long). You can add chorizo to your scrambled eggs, in your burrito, or even to top off a meal. We also enjoy it in omelettes and in refried beans. You can also mix it in burger meat and on top of our burgers. As you can see, chorizo is versatile and tasty, making it a fan favorite.
Cooking with Chicharron
A great thing about chicharron is that you can eat it in many ways. It can be enjoyed alone as a snack or you can fry it and add it to burritos. You can even add it to other meals for extra crunch and flavor.
Order Our Specialty Mexican Food Products in El Paso
If you're a distributor looking to expand your product line, Productos Real is here with the excellent ingredients you need. With years of experience in delivering quality Mexican food products in El Paso, you can expect fresh and tasty ingredients to make a variety of savory dishes. 
Contact our Mexican food manufacturer in El Paso online or at (915) 594-4488 to get the best Southwest food products!