Lonches Clasicos: Great Mexican Lunch Ideas for Busy People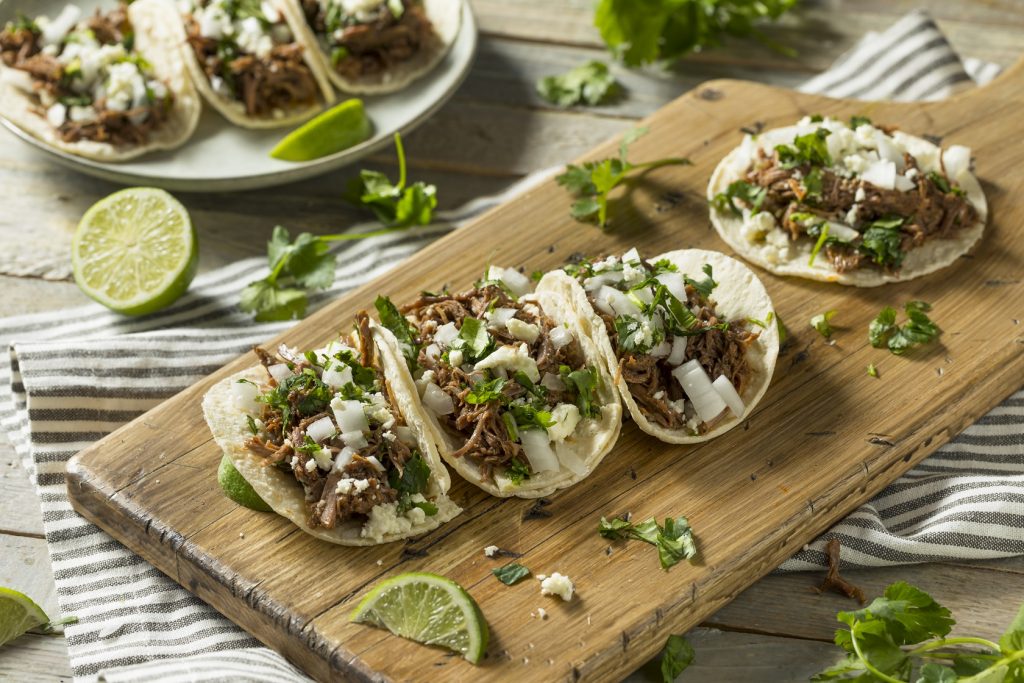 Mexican food is a great option for breakfast, lunch, and dinner. No matter what you're planning on making, Productos Real has the ingredients you require in order to make your lunch menu stand out as much as possible. Below, we've outlined some staples Mexican lunch options.
Green Chile Chicken Enchiladas
Nothing says "Southwest" quite like green chile; nothing says "Mexican food" better than enchiladas. Combining these two staples will yield a delicious, original dish that can be enjoyed for lunch or dinner. The freshness of the green chiles, along with the light shredded chicken works together brilliantly. A great dish for cold days or for filling up groups of people.
Pork Tacos
Pork tacos bring together the best of Mexican cuisine; delicious salsas, impeccable pork, and fresh veggies all wrapped up in mouth-watering corn tortillas. Make sure to use high-quality pork so your patrons will come back for more! Your clients will be able to tell if the pork is subpar. Instead of choosing a lower grade option, choose pork from Productos Real!
Chicken Quesadillas
Quesadillas are in the same family as ham sandwiches. They're an easy-to-make, quick snack. But quesadillas tend to not be too filling. If you'd like to take your quesadilla to the next level, consider adding boneless, skinless chicken breast cut into 1-inch pieces. But don't stop there! Add a bit more flavor by including fajita veggies (bell peppers, onions, chili powder, cumin, salt, and smoked paprika) and pepper jack cheese! Serve with chipotle sauce and sour cream and your patrons will be happy and full!
Chiles Rellenos
A great vegetarian option that still has kick and flavor, chiles rellenos are a staple of Mexican cuisine. Although the recipe may be considered "intermediate," the results are always scrumptious. Pasilla chiles, filled with queso fresco, and fried until they're golden brown are incomparable! For a more filling option, wrap the chiles rellenos in flour tortillas, along with beans. This will create a large, delicious burrito that will fill up even the hungriest patron!
Choose Productos Real, Today!
If these recipes piqued your interest, visit Productos Real! We stock all the ingredients you could ever want to bring your Mexican menu to life. Our inventory is made up the freshest ingredients so your dishes will be tasty and incomparable. Give us a call today to learn more about what we have to offer. Productos Real is ready to make your Mexican cuisine dreams come true!
Like this content? Share it here!