3 Delicious Mexican Dishes to Enjoy this Summer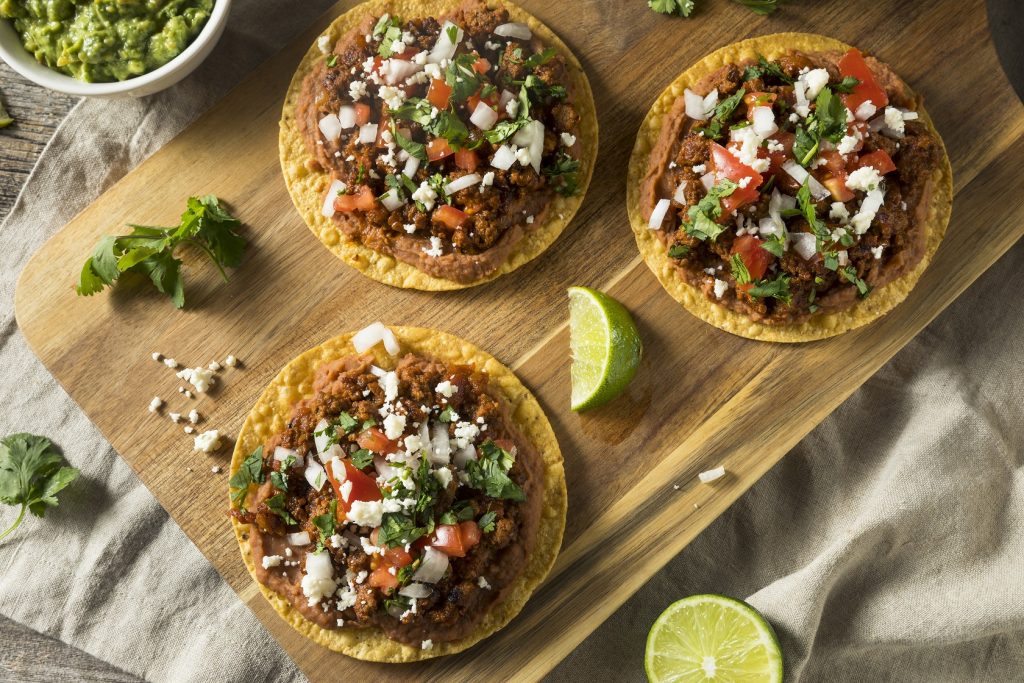 Mexico is synonymous with fun, memorable summers. Many people see the holiday Cinco de Mayo as the unofficial start of summer, after all. Once the sun starts shining brighter, people from all over the world fly to famous Mexican beach resorts (such as Cancun in order) in order to live summer to the fullest. So it's no surprise that Mexican cuisine has a positive connection to the summertime. Cookouts, food trucks, and even picnics can be taken to a new level of flavor by introducing delicious Mexican dishes to the menu. If you're looking for high quality wholesale Mexican food in the El Paso area, then look no further than Productos Real!
Tostadas: A Crunchy, Refreshing Dish
Tostadas are a staple in Mexican cuisine and they're perfect for bright summer days. Tostadas get their name from the crispy tostada upon which you can add as many layers as you see fit. Usually, the first layer will be delicious guacamole or refried beans followed by shredded chicken, lettuce, sliced tomatoes, and a dollop of sour cream. And there you have it, a plate of delicious, refreshing tostadas the whole family can enjoy. If you'd like to get experimental with your ingredients, go ahead!
Tacos: Take the Classic To New Heights
Everyone's well aware of tacos. You can fill them with anything and everything, from steak and shredded chicken to fish and pineapple. No matter what you have in mind for your tacos, you can choose Productos Real as your go-to wholesale Mexican food provider. We sell products that are perfectly seasoned and ready to cook. Everything from Al Pastor and Barbacoa to Tripitas, we've got it all!
Tortas: Original Tastes in an Ordinary Package
Tortas are much more than Mexican sandwiches. Making authentic tortas requires a few crucial ingredients, particularly the Pan de Blanco bread which can be seen as the most important aspect of the torta. Once you find the right breast, you can fill your torta with anything from Milanesa (a type of breaded meat) to ham or even just veggies! You can also fill the torta with shredded lettuce for a refreshing crunch with each bite.
Make Your Summer Menu Sizzle with Flavor
No matter what you have in mind for your summer menu, Productos Real can help. All of our products are delicious and high quality so you can put your trust in our hands. Take a look at what we have to offer and, before long, your delicious summer menu will come to fruition. ¡A comer!
Like this content? Share it here!