Top Authentic Mexican Meat Dishes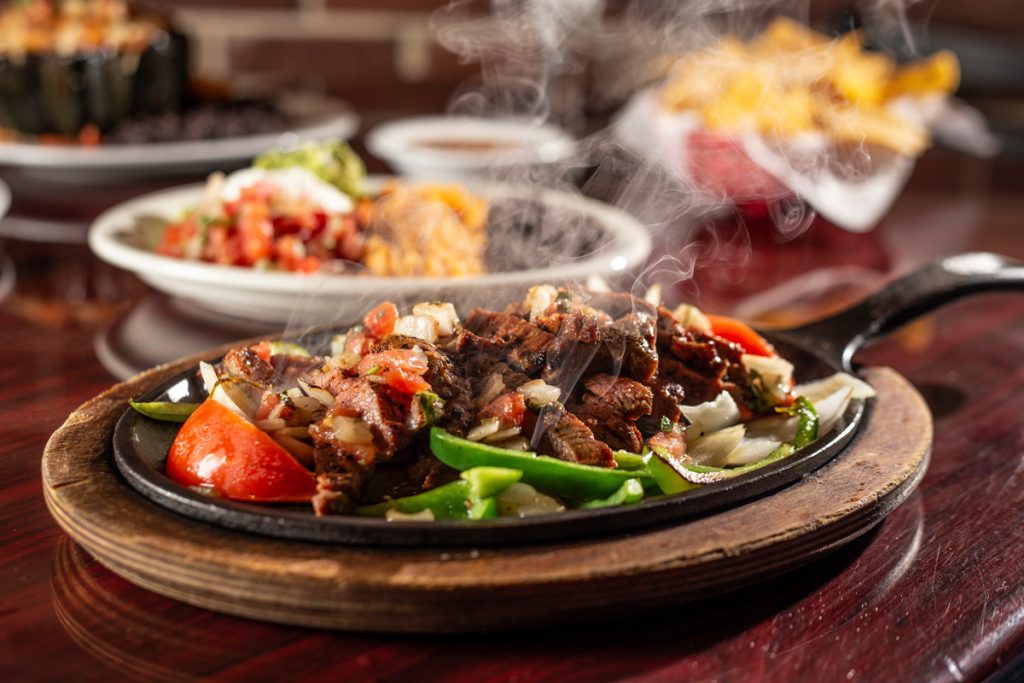 A well-seasoned, tender piece of protein is at the center of every homemade Mexican dish. While the influence of Mexican and Hispanic cuisine has existed in the history of the United States for centuries, in the later half of the 1900s, Mexican cuisine found its way into the mainstream. Today, Mexican-inspired food has found its way into every household and restaurant, from nutritious taco salads and bowls to the infamous Crunchwrap Supreme. However, despite these modern spins, traditional foods still manage to outshine the rest.
If you're looking for high-quality food products for your next Mexican-inspired dish, Productos Real can help. Call (915) 594-4488 or contact us online to learn more.
Chicharrón en Salsa Roja
If you're looking for a simple yet delicious meal, Chicharrón en Salsa Roja is the perfect fit! Made from the sizzling skin of pork, Chicharrón is a perfect carb-free choice. It can be used as a versatile dish, as fillings for fan-favorite tacos and burritos, as a side for rice, beans, and tostones, or it can stand independently. Enjoy our ready-to-eat Chicharrón packages and pair them with fresh ingredients like plum tomatoes, onions, garlic, and pasilla chilies for a perfect bowl of stew on your next rainy day.
Chorizo Enchiladas
Though Chorizo is most notably popular among many breakfast-style foods, the pork sausage is a great filler, adding just the right amount of spice to any dish. Enchiladas, deep-fried or baked rolled corn tortillas, can be filled with a number of Mexican meats or fresh veggies. We recommend our chorizo paired with our chili colorado for the classic red enchilada sauce if you're looking for heat.
Menudo de Patas de Puerco
Have time on your hands, and you're looking for new recipes for the next meal prep? Consider a big hearty pot of soup. In six simple steps, you can craft a soothing and satisfying meal to pop in the freezer for future use. Try our menudo with hominy, red chile broth, and Patas de Puerco to simmer in a large pot with fresh onion and garlic. Remember, the longer you let it simmer, the more the spices will have time to marinate! Once your base is beautiful in color, and the flavors are packed, sprinkle on toppings like fresh oregano, cilantro, and crushed red pepper for an extra kick.
Tostadas Al Pastor
For fans of the open sandwich, another staple in Mexican and Hispanic cuisine is tostadas. A classic tostada features a crunchy corn tortilla with a generous layer of refried beans topped with fresh lettuce, tomatoes, diced onions, cilantro, queso fresco, crema, and your choice of protein. Our pick is our delicious and tender ready-to-cook Al Pastor packages for a budget-friendly and rich taste!
Tamales de Barbacoa
Tamales are the perfect addition to any special gathering or holiday event. But like our pot of Menduo de Patas de Puerco, they require time, but trust they're a worthy investment. Tamales are made from masa and your choice of corn husks or banana leaves. They're easily customizable, meaning you can gather any filling you desire to make it a meaty dish or vegetarian-friendly! We recommend filling your tamales with our tender, ready-to-eat barbacoa.
Let Productos Real Help You Create Mouth Watering Meals
If you're looking to delve into authentic Mexican meat dishes for your next party, gathering, or meal prep, give Productos Real a call. We're a family-owned and local El Paso business that takes pride in manufacturing high-quality foods for your home or business. Call (915) 594-4488 or contact us online to create dishes that keep your guests returning for more.
Like this content? Share it here!