11 Delicious Mexican Dishes to Serve at Your El Paso Restaurant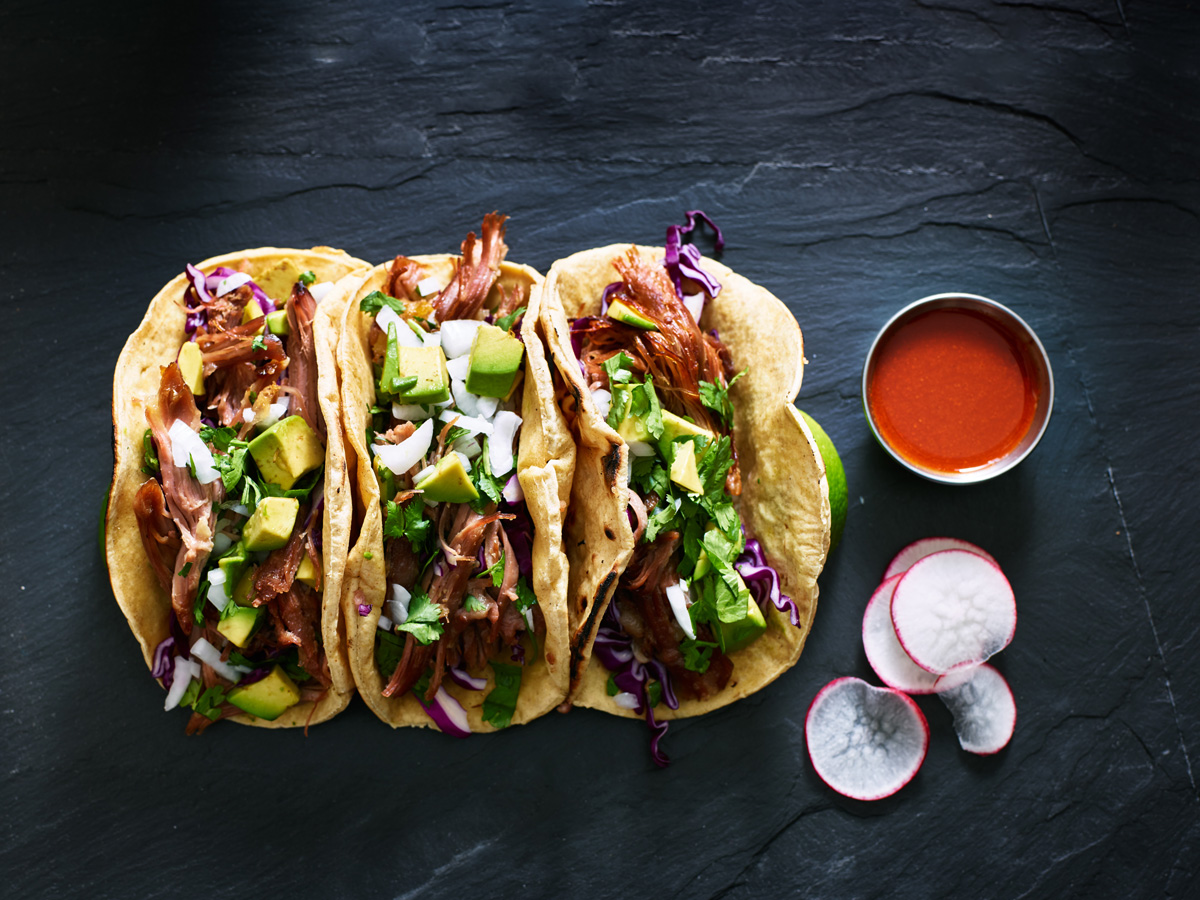 If you own a Mexican restaurant in El Paso and want to ensure your food is as authentic and delicious as possible, you must have quality ingredients. Quality ingredients will take your menu to the next level and rise above the stiff competition for Mexican restaurants in El Paso. If you're looking for the best wholesale Mexican food and dishes in the area, you've come to the right place. This article will examine some of the most popular Mexican dishes, their ingredients, and where you can find them. 
If you want to elevate your El Paso restaurant with the best Mexican dishes around, Productos Real can help. Contact us online or call (915) 594-4488 today!
Al Pastor 
Street tacos are one of the most popular and delicious dishes at any Mexican restaurant. The best way to take them over the top and make them even better is if you do them with Al Pastor. This delicious pork meat is seasoned and marinated in a special way to add even more flavor and spice to an already delightful dish. 
Asadero 
One of the best and most unique aspects of Mexican dishes is the many cheese options that you can serve alongside them. Along with nacho cheese and many others, you also have the option of asadero cheese. We even take things one step further and prepackage our asadero with tortillas. 
Barbacoa 
Beef and chicken are among the most popular meat options for Mexican dishes. While barbacoa isn't quite as popular as these other options, it's every bit as delicious if not more so. Barbacoa, especially when it's made from beef cheek and similar delicious portions, is a great option for tacos and burritos. 
Buche 
Along with barbacoa and al pastor, buche is another great pork option for tacos and burritos. It's great because it's easy to prepare and couples great with salsa, chorizo, and other Mexican delicacies. 
Chicharron 
If you want a delicious pork portion that's perfect for snacking and appetizing, you should consider chicharron. Chicharron goes great with salsa and queso, but it's also delicious by itself or doused in any house sauce. 
Chile Rellenos 
Chile Rellenos is a popular option as an appetizer or a main dish similar to a stuffed jalapeno. Chile Rellenos are green peppers stuffed with cheese, meat, and anything else your heart desires. They go great as a standalone dish or coupled with others and are suitable for all types of restaurants – not just Mexican! 
Chili Colorado 
While all of the delicious meats and dishes in this article are good on their own, they're even better when you couple them with Chili Colorado sauce. 
Chorizo 
For another versatile meat option, you should consider chorizo. Chorizo is a Mexican sausage that's traditionally used in breakfast burritos and dishes. However, because of how it's seasoned and prepared, chorizo is a great all-around meat for all types of dishes. 
Colitas de Pavo 
If you want to add an interesting and non-traditional Mexican dish to your menu, Colitas de Pavo is the wholesale Mexican food for you. Also known as turkey tails, Colitas de Pavo goes great in tortas with guacamole, salsa, and others. 
Menudo 
For a delicious dish on the lighter side, consider Menudo soup – one of the most flavorful soups you could add to your menu. 
Pata de Puerto 
Along with Colitas de Pavo, Pata de Puerto, also known as pig feet, are surprisingly delicious when properly prepared. In addition to its unique flair, Pata de Puerto will have people from far and wide talking about your restaurant. 
Who to Contact
For these and many more delicious wholesale Mexican food options, Contact us online or call (915) 594-4488. Our products are fresh, delicious, and ready to deliver on demand. Elevate your El Paso restaurant and taste the difference today!
Like this content? Share it here!