The Best Mexican Dishes for the Summer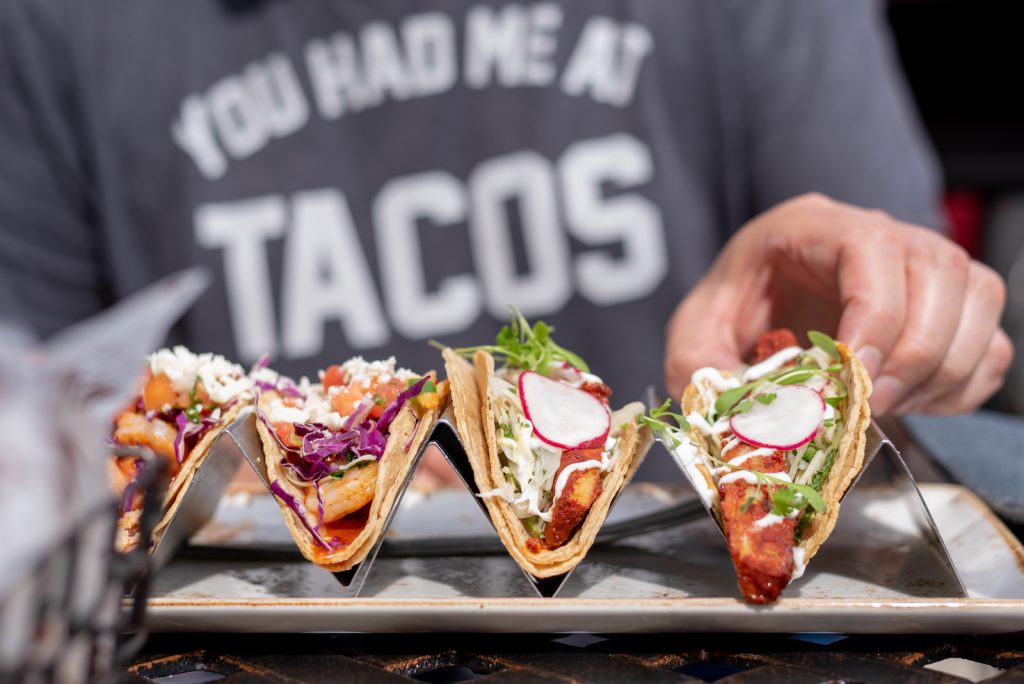 With the warm weather rolling around and sunlight for hours on end, there's nothing better to do than spend time outside with family and friends. What are some of the main things people like to do in the summer? Cookouts and parties! If you're looking for new foods to cook this summer, you've come to the perfect place. Our specialty lies in Mexican cuisines and it's never too late for you to take up Mexican dishes and perfect them! By utilizing a few special items on our list, your meals will be a success! We look at a few but savory Mexican dishes that would make perfect summer cuisines. 
Ceviche 
Ceviche, typically made with shrimp, is great as an appetizer, so if you're looking for starters before the main entree, ceviche is a good choice. In addition to shrimp, ceviche is made with citric juices and herbs, making a sharp but tasteful dish. Ceviche can be made with any seafood, but shrimp is commonly used. You can make this dish raw or cooked, whatever your preference calls for! 
Tacos Al Pastor 
Tacos are a good dish for any time of the year, but if you're looking for something that people of all ages will enjoy, tacos al pastor are your best bet. These tacos make great dishes for parties, cook-outs, and Sunday hangouts with the family. Tacos al pastor are made from pork meat and are commonly known as street food because they are small in size and easy to eat.  
Carne Asada 
Carne asada is perfect for when you have guests hanging out on the backyard patio. Carne asada is typically grilled skirt steak, lean, but juicy nonetheless. Carne asada is typically marinated with several herbs, such as cilantro, onions, and some people even incorporate a bit of tequila to give it an extra twist! If you're looking for a hearty meal, carne asada makes a great portion of an entree. 
Grilled Fajitas 
Maybe you're not looking for steak. You might want something a little lighter and easier to eat with sides and topping. That's what fajitas are perfect for. Chicken fajitas or beef fajitas, they're all delicious nonetheless! Just like carne asada, fajitas start out as a grilled steak, to which they are then cut up into thin slivers. Fajitas can be eaten with a tortilla to make a taco and from there you can the pico de gallo, cilantro, and whatever else you desire! 
Mexican-Style Street Corn 
Mexican-style corn is seen more as a snack, a quick filler, not so much a meal, but it can be used as a side for when you're grilling outside. The cobs of corn are grilled and are topped with cotija cheese, lime, chili powder, and are sometimes topped with mayonnaise and cilantro. Nothing fills you up like Mexican-style corn on the cob when you're looking for a quick bite. 
Shrimp and Chorizo Sausage 
As popular as shrimp may be in Mexican cuisine, chorizo is also used in several dishes. Chorizo is a Mexican type of pork sausage that is made with spices and other ingredients. Chorizo is popularly used in breakfast meals, but you can get creative with it! Shrimp and chorizo sausage combines the pork with deveined shrimp and creates a great side for the main entree. 
Guac and Tostadas 
Guac and tostadas are common and are typically serviced in Mexican restaurants as a small filler, but what makes this appetizer so great is that you can get creative with the guacamole. Guacamole can be eaten with almost anything! It's a great topping when eating tacos, steak, fajitas, and so much more! You could also pair it up with sour cream and cheese and you've got a great start to a savory meal! 
Brisket
Brisket is typically eaten as a source of meat with tacos, but this entree is great for when you're planning on having large celebrations or parties. Beef brisket is slow-cooked to achieve a lean result. Brisket can be marinated and slow-cooked with barbecue sauce if that's the taste you're going for! Typically, in Mexican cuisines, brisket is best when marinated with onion, broth, cilantro, oregano, garlic, salt, and whatever else you think would give it flavor. 
Get Your Protein, Fresh or Cooked, at Productos Real!
Ready to put your Mexican cuisine skills to the test? We're ready whenever you are! If you want the best produce to make Mexican cuisines and meals, Productos Real has everything you're looking for. Get your products, raw or ready-to-eat, to make delicious cuisines for your family and friends with us! 
Like this content? Share it here!